David Juliusson, Museum Program Officer retires after 29 years at Fort York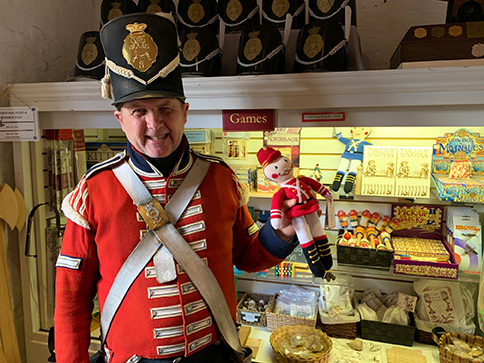 David Juliusson, one of Fort York's longest serving staff, retired in December 2020. A dedicated member of the Joint Health and Safety Committee, David served as a Museum Program Officer for 29 years and his tours were a perennial favourite of school groups.
He's seen here in the uniform of the 8th Regiment of Foot – which served at Fort York during the War of 1812 – inside the fort's shop among its outstanding selection of no-battery-needed toys for small children.

Happy retirement, David!