Fort York Maps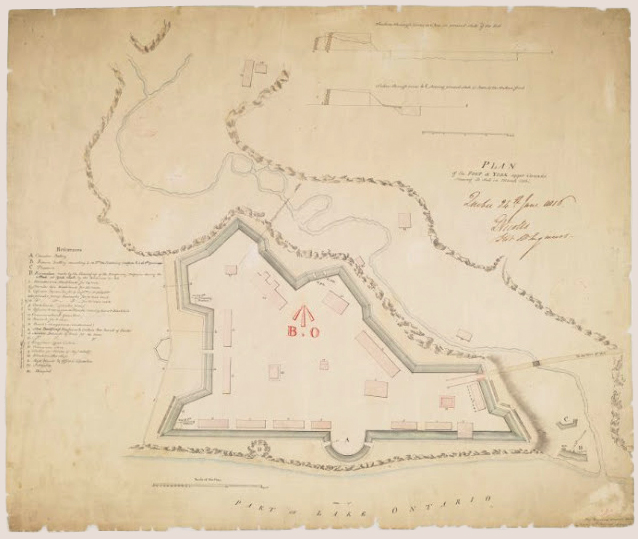 Plan of Fort at York, Upper Canada, shewing its state in March 1816 Drafted by: Royl. Engineers Drwg. Room, Quebec, 16th Feby. 1816, J. B. Duberger, Junr. Quebec, 24th June 1816, G. Nicolls, Lt. Col. Rl. Engineers. Image courtesy Library and Archives Canada: NMC 23139In partnership with Nathan Ng who previously posted two fine websites of maps of Toronto, http://goadstoronto.blogspot.ca/ and http://oldtorontomaps.blogspot.ca/, The Friends of Fort York have assembled a collection of captioned historical maps, plans and a few pictures.
This collection complements our extensive Gallery of photographs, prints, and sketches found on this website.
Visit http://fortyorkmaps.blogspot.ca to view the entire map collection.