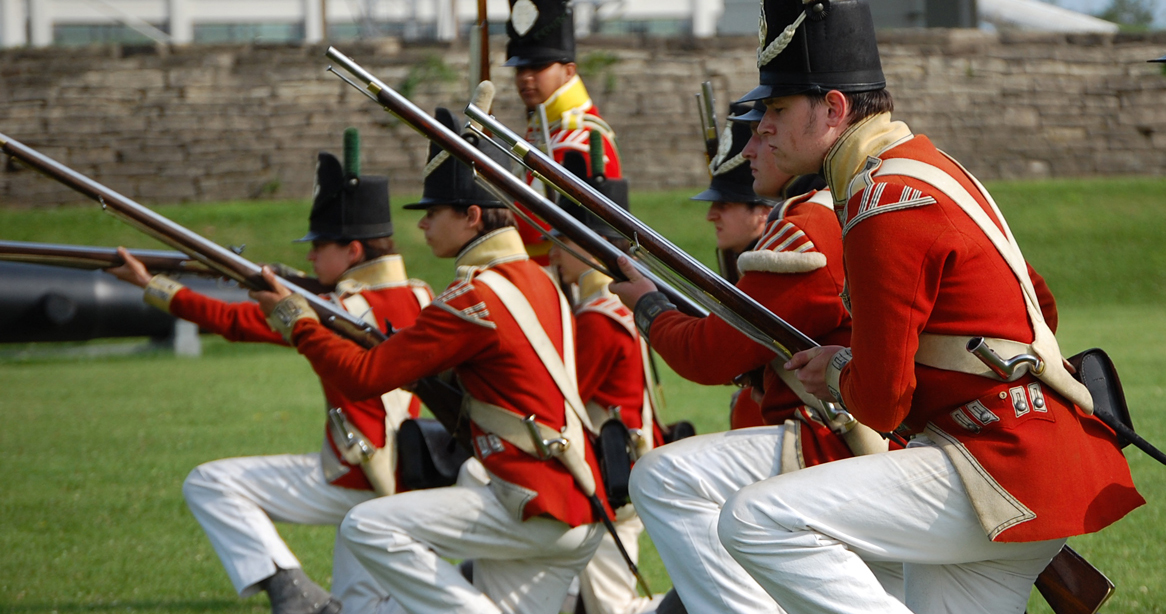 Become a Volunteer with the Guard

Our volunteer program runs through the Fort York Drum Corps and encourages youth (ages 11–16) to come out and learn the fife or drum and accompanying military drill from the War of 1812 period. During the summer, volunteers are encouraged to come out as often as possible, and to perform with us during our daily demonstrations and special events. Official volunteer practices will be every Sunday throughout the summer months (May–August) from 12 noon–3 pm, but volunteers are more than welcome to come more regularly and to stay until the end of the day at 5 pm. We provide a supportive team environment and are always excited to have enthusiastic volunteers join us during the active guard months of July and August from 10 am–5 pm.
However, as special events are extremely important, we ask that only those volunteers who show a dedication to the corps by practicing and coming out to volunteer practices at least once a week participate in them.
As a volunteer you are treated with the respect given to a member of the Drum Corps, and will learn how to work with other members of a team to create an impressive, historically accurate performance. The overall experience is fun and rewarding; it instils confidence and team values in every member.
Applications are considered at the start of May of each year.
The Friends of Fort York and Garrison Common
250 Fort York Blvd.
Toronto, ON M5V 3K9

For further information please email us at: This email address is being protected from spambots. You need JavaScript enabled to view it.