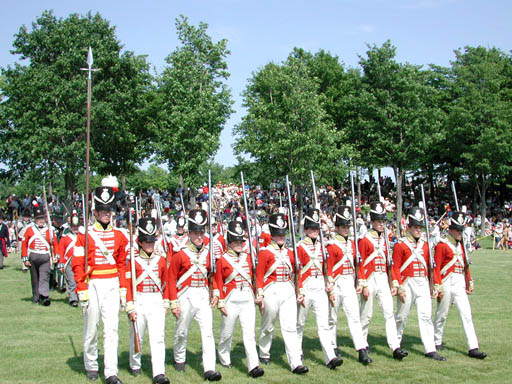 Update from the Fort

by Kaitlin Wainwright
Acting Manager, Fort York National Historic Site
Another summer at Fort York has come to a close, and while it still looks a bit different than pre-pandemic times, we are delighted to have been able to offer a strong selection of programs. We began with an online Indigenous Peoples Month program in June, celebrating Indigenous histories, arts, and stories through four calls to action: Explore, Feast, Watch, and Shop. More than 25,000 viewers tuned in and supported Indigenous artists and storytellers. Select merchandise from Indigenous Peoples Month remains available in the Museum Shop.
Under the banner of HistoricTO, the 66th season of the Fort York Guard provided educational performances to hundreds of local, regional and even international visitors, and employment opportunities for youth in the community. We're grateful to the Friends of Fort York for their continued partnership.

Fort York was delighted to be given the 2021 Campbell's Award for our "Hungry for Comfort" foodways program, cited for "bridging Asian and non-Asian communities." This year's version in May was part of Asian Heritage Month and featured, as it does every year, interviews, conversations and cooking demonstrations with some of Canada's most talented and knowledgeable chefs, culinary historians, and food writers. Congratulations to Bridget Wranich and Melissa Beynon, Fort York program officers, on being recognized for a job well done!
Fall at Fort York will features several programs and events, including HistoricTO outdoor and indoor programs, new Awakenings installations, and a weekend of First World War animation on September 25 and 26. The site will also welcome installations as part of ArtworxTO: Toronto's Year of Public Art. Stay tuned to Toronto.ca/museums or @TOHistoryMuseums (@TOHistory on Twitter) for the latest details.