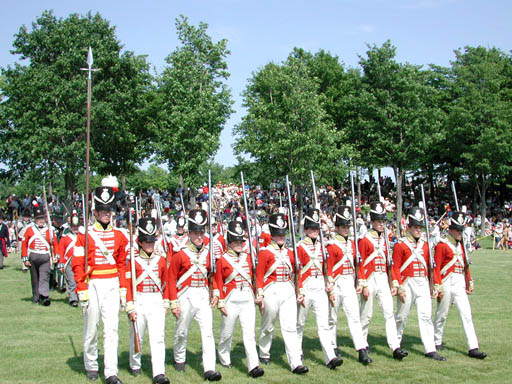 George Crookshank chest donated to City of Toronto
by Robert Bell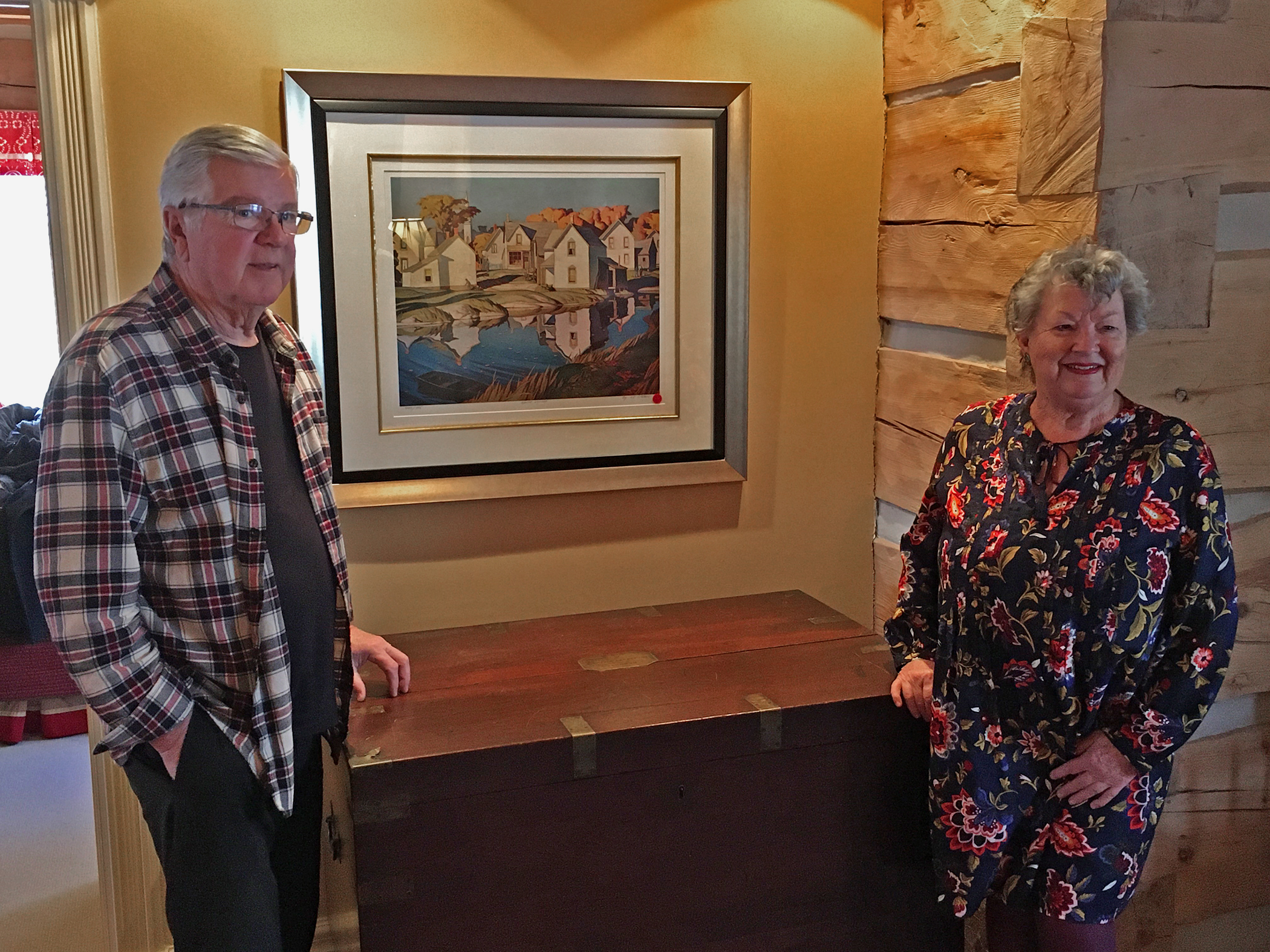 Donors Tim and Sue Walker flank their family heirloom – the George Crookshank chest. (Photo by Robert Bell)The City of Toronto has received a generous donation in the form of a very fine antique chest whose original owner was George Crookshank, a colleague and confidant of John Graves Simcoe, Lieutenant-Governor of Upper Canada. Crookshank arrived in York in 1796 and entered the commissary department supplying Fort York and other garrisons in the area. He went on to serve as Assistant Commissary General at Fort York in 1814, Receiver General in 1819, Legislative Councillor (1821-1841), and Director of the Bank of Upper Canada (1822-1827). The Crookshank house was one of the first in York and was famously commandeered and looted during the American invasion of York in 1813 (see Stephen Otto's "Art as evidence of history: two paintings by Robert Irvine" F&D, July 2018)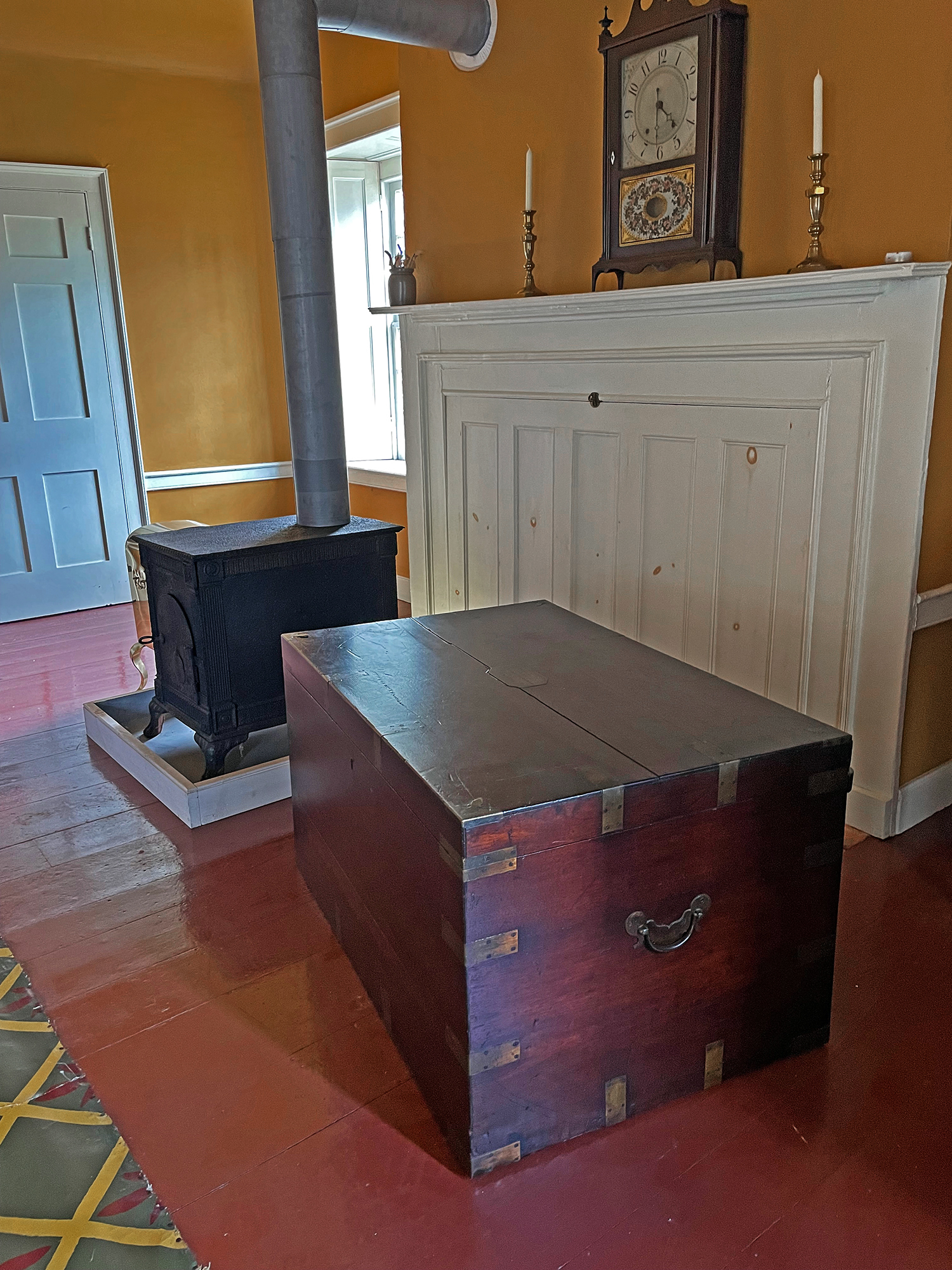 The Crookshank chest in the dining room of the Officers' Mess at Fort York. (Toronto History Museums)I was delighted and grateful when Tim and Sue Walker, reached out to me and the Fort York Foundation to express their interest in a possible donation of their treasured heirloom to the City of Toronto. The chest is an oak chest with brass reinforcements designed to hold silverware and two carry handles on the sides. It measures 42 inches L x 28 inches W x 23 ¾ inches H (raised on a 8 ½ inch stand). It dates to 1820-1840 and features an engraved name plate bearing George Crookshank's name. The reference on the plate identifies Crookshank as "The Hon" and also identifies the location as "Toronto" rather than York. Crookshank was appointed to the Legislative Council in 1821 which gave him the designation of Honourable. Toronto was named York in 1793 and then re-named Toronto in 1834. If the brass plate was attached at the time the chest was created, the Toronto reference suggests the chest dates to c. 1834.

Tim Walker is a descendant of George Crookshank and he and his wife, Sue, have enjoyed having the chest for many years at their country home (located very appropriately on Lake Simcoe). Tim and Sue reflected on their decision to donate in Tim's words below:
"The chest always had a special place in my parents' home and our homes due to our family history, its beautiful period shape and structure and also its special place in Canadian history. We think it is now more appropriate for the chest to be returned to Fort York where its original owner played an active role in the operation of the Fort."

Fort York Foundation was pleased to arrange for an appraisal of the chest to facilitate its donation to the City of Toronto in 2021. The chest has undergone conservation and is now proudly on display in the dining room in the Officers' Mess Establishment at Fort York National Historic Site.
Robert Bell is Executive Director of The Friends of Fort York and the Fort York Foundation.